Search engine optimization is an important marketing tactic for dental professionals.  A SEO-optimized online presence is key to attracting new patients to your dental practice. Optimizing your website using the words and terms that searchers use most often when looking for dental care can help make the phones ring and bring new patients to the door.
In a survey of nearly 500 SEO experts, 75% of respondents asserted that SEO will gain in importance in 2020 and beyond. And like many practice-building strategies, dental practice SEO is not a "one and done" exercise. Search engines like Google and Bing continually improve the methods of website "crawling," as well as the algorithms that determine the ranking of sites on search engine results pages.
And if that isn't challenging enough to keep up with, human behavior also changes. There are always trends and adjustments to the way people search, which is why dentists need ongoing management and maintenance of their SEO strategy. The ways that your potential clients search for dental practices, including the devices, words, and phrases they use, and even whether they type or speak their search requests, change over time. Keeping pace with these changes—human and algorithmic—invariably requires ongoing adjustments to a dental practice's SEO campaign.
Dental Website and Search Optimization Best Practices
Those All-Important Keywords
The first dental SEO campaign best practice is the creation of a list of search terms that will rank your website at the top of search engine results pages (SERPs). Search engines like Google use algorithms in their page ranking process, and the words used in a searcher's query are a component of those algorithms. There are other components to reaching the first page of results pages, like link building and website design, but keywords are the first step in thinking about a SEO strategy.
If one thinks of SEO as a giant poker game, keywords are your ante to get into the game. If they aren't the right ones, you can't play.
Getting your keyword research right and effectively including them into your own website's content is a high-ROI marketing strategies that is well worth your time and attention.
Compile a List
Make a list of candidate keywords and search terms. These could be current keywords that are working to drive organic traffic or new ones that could help with your website ranking. Think about all the dental services your practice offers–your specialties, your location, your other unique features–that would be important to prospective dental patients. Include variants where they exist (e.g., your town name as well as your zip code). Don't worry about how long your list becomes. It will get shortened in the next step.
Use a Keyword Tool
Once you have your list of keyword candidates, use a keyword tool to gather data about each term. There are several digital marketing tools available online at no cost, and they can give you information that will help you winnow the list down to the best keywords that will help you achieve better rankings and drive website traffic.
Here is an example of results using the word "dentist" for illustration purposes:
If you are at sea trying to understand the information in the graphic, here is a decoder that might help:
OD (often also called KD, or Keyword Difficulty), is Organic Difficulty. It refers to how difficult it will be for an "average" website to rank for this keyword. This is

a score given to keywords

based on a number of factors, but including the domain and page authorities (DA and PA) of the top 10 search results on Google for the given keyword. 

SV is Search Volume, which is the average number of times a keyword is searched within a given time frame. 

CPC is Cost Per Click, which is the cost for each time a person clicks on a paid search advertisement that uses the keyword.
Note that the term you are researching might be way too broad to produce the kind of results you want in a Google search. A better choice than "Dentist" would be those more specific to your dental market, like "san diego dentist" "children's dentist," or "orthodontists near me."
Experts Can Help
If this seems too much to sort through, there's help. There are dental SEO services out there that can walk you through the process of keyword selection pretty painlessly (without having to be numbed).
A dental SEO expert can analyze your keyword candidate list, explain the metrics that a tracking tool provides, and help you decide – based on those metrics – which keywords are right for your dental practice website. Getting knowledgeable assistance like this from an SEO company familiar with the world of dentistry is a great investment, as it can boost your visibility, attract new dental clients, and take your overall ROI to the next level.
Keyword Insertion 101
After you have your list of keywords ready, it is now time to apply them to your site in the best way. Putting keywords in the right places is where the rubber of search engine optimization really meets the road. Here are five best practices for keyword placement:

First things first, leverage keywords in your site URL,

even if you need to establish a new URL that redirects to your established one.

Write a meta description that includes the right keywords

. The meta description is the short blurb that shows up under the title of your site on the search page.

Use your primary keyword(s) in the headlines

of your web pages and at least once in the body copy of each page.

Use keywords in the filenames of the images

that you use throughout your site.

Create alt tags for your images that include keywords.

Alt tags display when an image doesn't download. They also show up when a user hovers their cursor on the image.
When you have your keyword placement where you want it, move to the main body copy throughout your website to make sure that it includes your search terms as well. There's no set frequency required for their use—just use them at least once on every page in a way that flows naturally in the copy so as not to affect the user experience or readability.
Dental SEO and Local Search
The top criteria for a potential patient in an online hunt for dentistry services are location, location, and location.
Sure, a potential patient's decision doesn't rest solely on location, but "dentists near me" is a very common search term. When presented with practices in the local area, office hours, specialties, and online reviews are among the other criteria used to decide where to call for an appointment.
Google has made it easy for people to locate this information quickly through Google My Business (GMB), a free service to support local business searches.  Setting up your practice on GMB is the foundation of local SEO. It isn't the only aspect of local SEO, but it's definitely the place to start. And taking the time to make sure your listing is complete and optimized with those all-important keywords is another of those high-ROI tactics to include in your marketing strategy.

Google My Business Setup
There are two "must do's" in setting up your GMB site:
Fill the listing out completely. This isn't just your website URL, address, phone, and office hours. It also includes listing your services along with any other features about your practice that will give potential patients as much information about you as possible.

Ensure that everything in your listing is accurate. Check and double-check that everything is correct and matches what you present on your website. If something changes—like your phone number or office hours—make sure that your GMB listing gets updated.
Basic GMB Sections to Complete
The "About" section

is a short summary (no more than two paragraphs) of your practice that incorporates your keywords in a natural way.

Appointment link

allows a potential patient to click through to the appointments page on your website. This is very convenient for them, which is very good for you.

Ratings and reviews

can

have a strong influence

on potential patients, Google includes reviews in its ranking algorithm, and getting your practice ranked high in local SEO is a big part of your dental SEO goals. For these reasons, "Would you mind leaving us a review on Google?" is a question to add to your patient interactions.

Categories are the general areas of dentistry that your practice offers, like periodontics, cosmetic dentistry, or family dentistry. You will go into more detail about each area in the "Services" section.
Enhance your Listing with these Sections
Questions and answers

allow any user to ask as well as answer questions about your practice. The best strategy for this section is to monitor it regularly and to respond quickly to any posted questions or negative reviews (using keywords if possible).

Photos and videos

enhance your GMB listing and can make a difference to users who find it. Offer good-quality shots of your practice office – inside and out – and your staff (remember to use keywords in the file names of images). A well-executed video can also be a great benefit to your business page.

Services

allows you to elaborate on the categories you listed above, and another place to leverage your keywords, both in titles and descriptions.

Posts are a great way to stand out and give users a sense of you and your practice on the spot. Whatever you post is live online for only seven days, so you can use this section to promote specials, offer reminders, or post excerpts from your blog posts (more on this later).
Insights is for your eyes only: There's nothing to fill out. Rather, this is your place to see how your GMB listing is performing, like the number of visits it receives, what keywords are attracting people to your listing, and what images are viewed most often.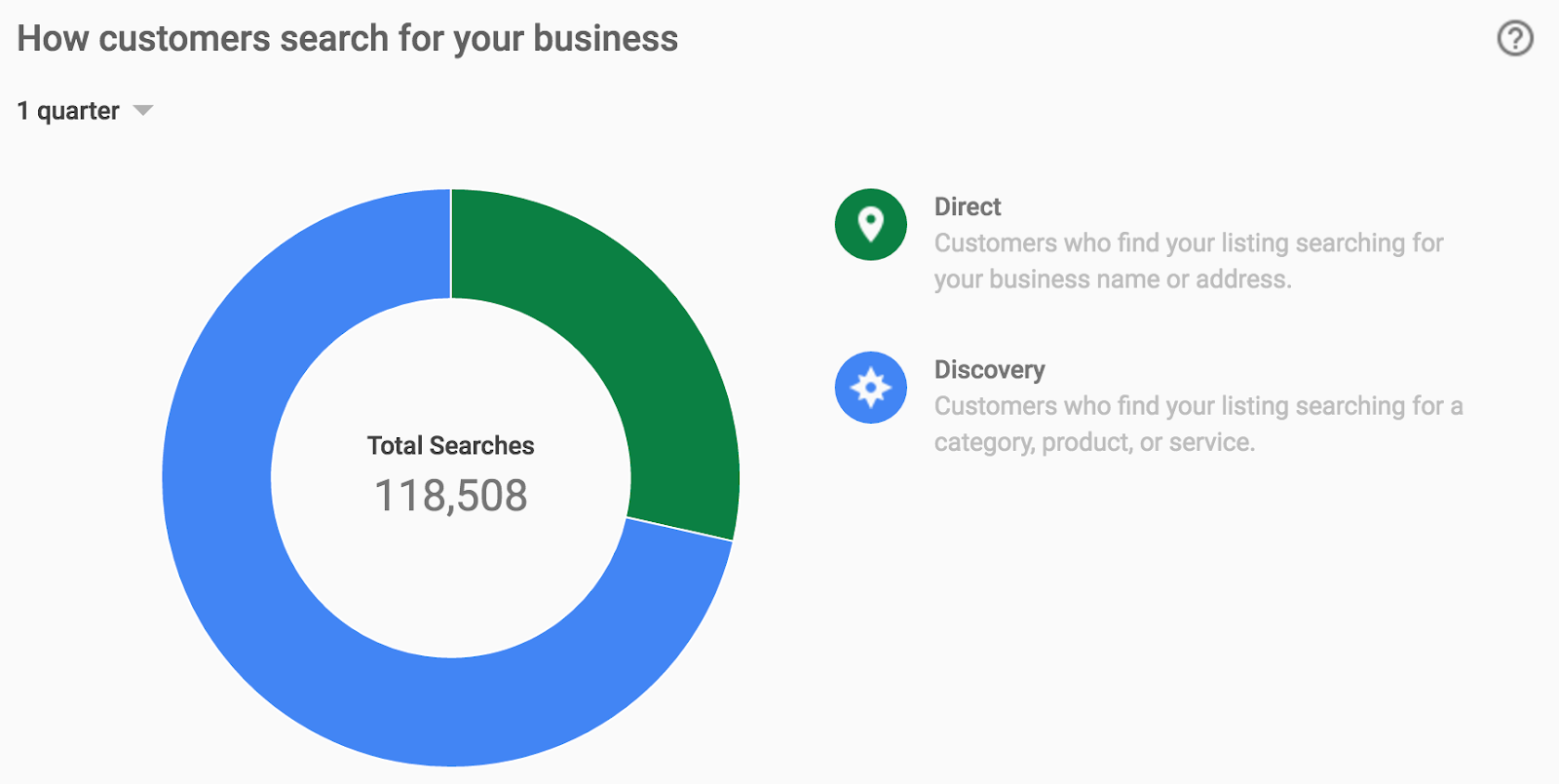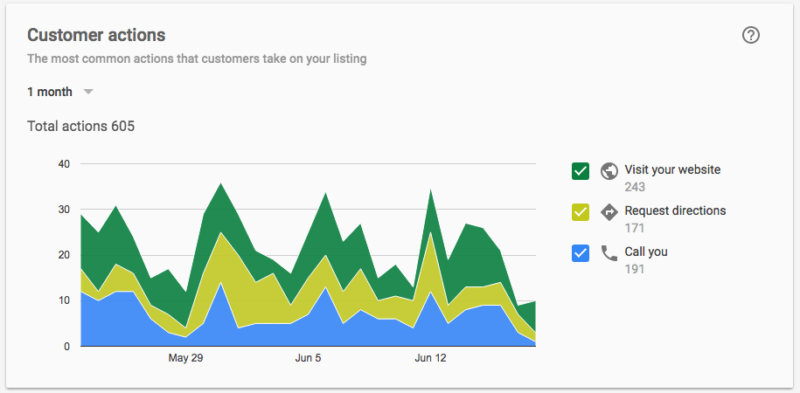 In a sense, your Google My Business listing is a Spark Notes version of your website. If you have an up-to-date and completed listing, local search can give users a lot of information about you, your practice, and your services, all at a glance.
Preparing Dentists for the Future of SEO
Forewarned is forearmed. Knowledge is power. A stitch in time…okay, that's enough. The bottom line is that being prepared for the future is another best practice in dental SEO.
Here are five trends that will make a difference to your dental SEO strategy. Keeping these in mind will allow you to put processes and actions in place today to position you well in local search into the future.
1. User-focused Optimization
Search engines continue to get increasingly sophisticated. Where their processes once looked at things like keyword density for ranking on search engine results pages, the trend is now toward contextualizing user searches.
Where SERPs once spit out titles and descriptions in a long list, they now include features like paid advertising links, news boxes, videos, images, and featured snippets in response to a search query.  Google has refined its ability to discern nuance in natural language searches and will continue to do so as it focuses more on the user journey than simply on words.
What you can do today: Do your own searches and note the SERP results. What features are displayed? Do they change when you tweak the search term? 
Use your insights to revisit your keywords and make changes to your site's titles, image filenames, and other key sections of your site (and your GMB listing of course).
2. BERT
No, not that Bert!

BERT stands for Bidirectional Encoder Representations from Transformers, which is quite a mouthful. In simple English, this tool is the underpinning for user-focused optimization. It helps the search engine better understand what results a user is looking for by looking at the words that come before and after a keyword (that's the bidirectional bit of BERT's name). Google offers this example of the difference that BERT makes to search engine results: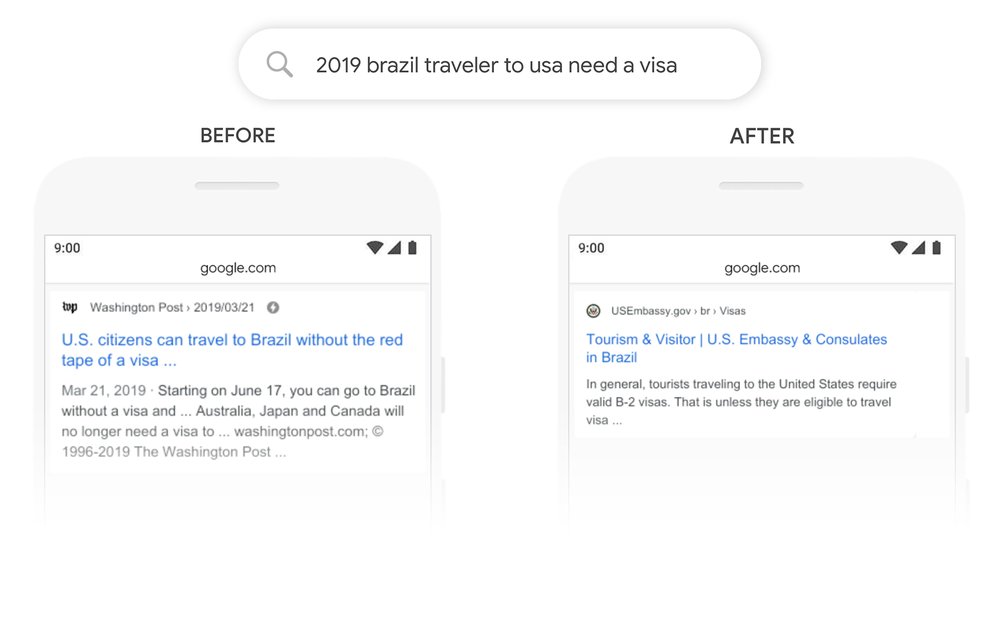 BERT's ability to discern nuances in search will keep improving, especially with natural language searches, like "What visa does a traveler from Brazil to the US need in 2019?" This will make a big difference to voice searches, a future trend that's coming up as searchers increasingly rely on smartphones and smart speakers.
What you can do today: Similar to the first trend, note SERP results. Try using full-sentence searches like "Find a dentist near me who offers dental implant services." Think through what a potential patient might ask and try those out. As before, use these insights to help you plan ahead for the changes you will inevitably need to make to your dental SEO strategy.
3. Quality Content
If you are noticing a trend in these trends, it's not surprising. There is an ever-finer focus on delivering better, more on-target search results to users. 
Page content quality is another element in this quest. In Google's own words, "our systems are designed to identify signals that can help determine which pages demonstrate expertise, authoritativeness, and trustworthiness on a given topic." In terms of SEO for dentists, this trend means that it will no longer be enough to claim to be an expert or authority in your field—you will need to prove it through quality content in order to win on SERPs.
What you can do today: Start a blog or polish the one you have. Blogs are no longer optional, especially for areas like dentistry. Feed it frequently with good content that showcases the expertise and knowledge of your practice. Use those keywords as well as the longer phrases and sentences that you noted in your BERT research.
4. Voice Search
Voice search via personal assistants like Siri, Alexa, and Google Play is getting more, well, play.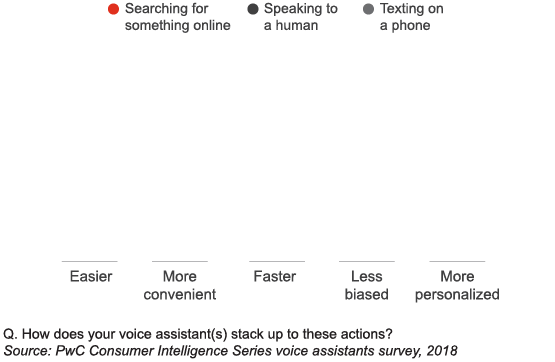 In a PWC survey, 71 percent of participants preferred voice searches over traditional type-in-browser searches. A 2018 BrightLocal study reports that 58% of respondents used voice search to find a local business in a 12-month period, and nearly half search for local businesses on a daily basis.
All that user-focused optimization and BERT sophistication is right in line with empowering voice search, and it's important that you empower your practice to be discovered in voice searches.
What you can do today:  Concentrate on getting your practice website and GMB listing rank to the top of SERPs. The top two findings in a 2019 SEMrush voice search study were 1) between 70% and 80% (depending on the voice search device used) of the answers returned to voice searches came from the top three SERP results, and 2) 70% of all answers from voice searches were found in a SERP feature (like a news box or featured snippet). So keep up with those best practices we talked about above and get that site to a better search engine ranking!
5. Mobile Search
The whole SEO game has gone mobile because that's where users are.  Time spent on mobile phones exceeded time spent watching TV in 2019. Of great significance to an SEO strategy for dentists, mobile devices are being used more and more for voice searches. Plus, mobile voice searches are three times more likely to have a local focus than text searches.
What you can do today: Starting today, right now, do whatever is needed to optimize your website around mobile use (if you haven't already done so). Google began mobile-first site indexing for new websites as of 2019, and this move can affect your rankings. Responsive design—a single site that adjusts to display cleanly on any user device—is a cornerstone to this effort. Page load speed is another important factor. Both of these figure into ranking pages.
Start Your (Search) Engines
The best practices and future trends in this guide will help you position your dental practice website in a winning position. With your list of keywords in hand, you can optimize for local search and lay a foundation to take advantage of future SEO trends. With a little SEO effort, you can bring more searchers to your website, and eventually, more patients through the doors of your dental office.