As your business enters another year, your team has likely settled in on new sales goals and KPIs. Your SEO performance should be no different, because increasing site rankings, organic traffic, and clicks are prerequisites for meeting your sales and revenue targets.
SEO is a long-game, and the only way to see your organic traffic continuously improve is to keep refining your SEO strategy. If you want to build upon last year's search engine results, use these 8 strategies to get even better rankings for the search terms that bring your website the most qualified clicks.
#1: Check your Keyword Targets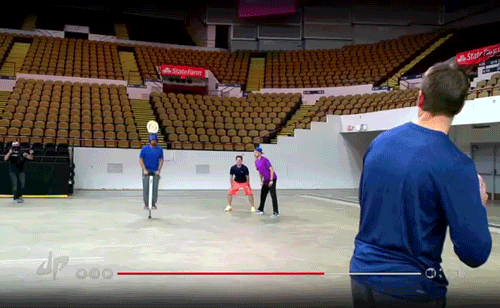 Keyword research shouldn't just happen at the outset of your SEO campaigns. Site owners need to occasionally revisit their keyword targets to see whether they are still the right keywords to go after. With more businesses expanding their online services and web visibility due to coronavirus lockdowns in 2020, it's likely you have new SERP competition in 2021.
Take a closer look at your current keyword rankings and where your organic traffic is coming from. It's possible that your original keyword targets have grown more competitive, or other companies have knocked your URL off the first page of organic search results for keywords you previously dominated. It may be time to take a different approach and find the specific keywords that present more ranking, traffic, or conversion opportunities.
It's also possible that specific pages are performing better than you expected, or your website is ranking for search queries that are driving more qualified clicks to your website. If this is the case, focus on reinforcing the performance of those pages with backlink building, on-page optimizations, conversion-optimized CTAs, and more strategic internal linking structure.
Understanding which keywords are proving the most and least profitable for your brand is the first step to improving your SEO strategy in 2021. Identify the best performing pages on your website and capitalizing off the traffic they bring is key to elevating your website's performance.
How to Improve your SEO Performance with Keyword Research
Review the top-ranking websites for your keyword targets. If it is unlikely you can compete, consider targeting less competitive keywords
Identify the pages on your website that are ranking well, and reinforce their quality with on-page optimization, conversion optimized design, and strategic internal linking
For pages that aren't ranking well, re-optimize that content for different keyword targets. If the web page is getting no traffic or under-performing, consider making strategic revisions or deleting it altogether
#2: Optimize (or Re-Optimize) your Landing Page Content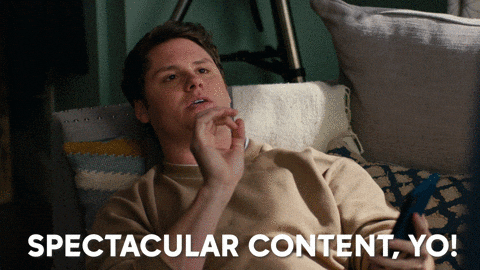 On-page SEO involves more than just adding keywords into your title tags and heading tags. If you really want to elevate your SEO performance, your landing pages need to be high-quality, which requires original, in-depth, long-form, visually engaging content that performs well on desktop and mobile devices.
Putting some of your SEO effort into making your existing landing pages even more comprehensive is a great way to achieve even more SEO success this year. Focus on both the pages that are already performing well and those that are struggling to earn impressions. You may be able to improve your rankings by making your content more in-depth and comprehensive.
Take a fresh look at the click-through-rate (CTR) of your best performing pages as well. Are the meta descriptions written in a way that entices the users to click? If not, a quick revision could help improve organic sessions on those pages. The HTML elements of your site (also referred to as technical SEO) need to be properly optimized as well if you want to show up in the search engine results pages.
You can use a tool like the LinkGraph SEO Content Assistant to improve the topical depth and relevance of your landing pages and web content. Our software scans the top ranking search results for your target keyword and identifies the relevant keyword phrases and topics that you should include in your site content. Try to get your content score over 80 to get better rankings.
How to Improve your SEO Performance with Content Optimization
Increase the topical depth and comprehensiveness of your landing pages 
Add rich media, interactive elements, and jump links to improve user experience
Use LinkGraph's SEO Content Assistant tool to identify the necessary Focus Terms, or synonyms and related topics that Google associates with your target keyword
Read our content optimization ebook to learn more about improving your on-page SEO
#3: Rev Up your Page Speed and Page Load Times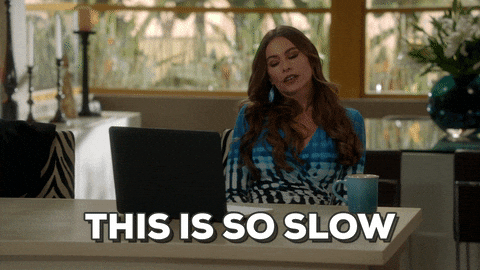 Google's Page Experience Update will no doubt be the biggest change for search in 2021. Expected to roll out in the beginning of the year, the page experience provided by a website will be an official ranking factor in Google's algorithm. Factors like page speed, user experience (UX), load times, and cumulative layout shift will be determining factors in whether search engines rank your website over your competitors in the search results.
The performance and usability of your website is key to whether users will find your content valuable. Nobody likes a slow website, and long page load times and slow site speed can leave users feeling frustrated, an experience you don't want any potential customers to associate with your brand. Slow page loads undercut your SEO efforts, decreasing total sessions, raising bounce rate, and negatively impacting other engagement metrics.
You can access key metrics about your site's performance in both your Google Analytics and Google Search Console accounts. Google Analytics will provide important SEO KPIs like bounce rate, pageviews, average time spent on a given page, and more. These helpful metrics offer insight into user engagement on your website and how organic visitors may be experiencing your webpages and website design.
In your GSC account, you will find information about your website's Core Web Vitals, or the key metrics Google uses to evaluate your website's overall page experience. Google will identify these important metrics for both mobile and desktop versions of your website. If you don't address the issues or improve on the best practices of page experience, your website could suffer a keyword rankings drop after the Page Experience Update is live.
Some site owners assume that increasing web page load times and speed can only be done by developers, but there are some simple optimizations that any site owner can easily implement on their own to improve their website's performance. The best way to really diagnose the performance problems of your website is to get a complete SEO audit, but in the meantime, Google Search Console and the PageSpeed Insights tools will offer suggestions for how to improve on these key performance indicators.
How to Improve SEO Performance with Page Experience
Audit your page experience in Google Analytics, Google Search Console, PageSpeed Insights, or schedule a full UI/UX or SEO audit
Work with your web developer or a SEO agency to implement page experience optimizations prior to Google's algorithm update
Read this blog post for key tips on how to make your website faster
#4: Level Up your Analytics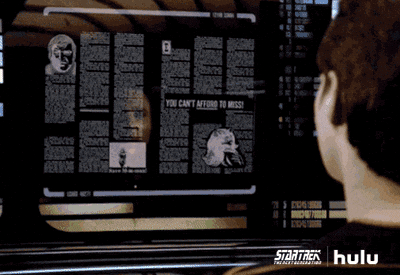 In order to increase your organic search traffic, you have to have a nuanced understanding of your search KPIs and how your website is performing right now. In order to improve your SEO strategy, you need concrete performance metrics from which to measure the success of your SEO campaigns.
Metrics like pageviews, keyword positions, conversion rates, and organic sessions provide loads of insights about the strengths and weaknesses of your website. If you're not tracking your SEO performance in tools like Google Search Console and your site traffic in Google Analytics, you're missing valuable data points from which to measure the effectiveness of the optimizations you make to your site.
LinkGraph's GSC Insights will help you understand your SEO performance at a more granular level. With more advanced data visualizations, you can see which individual pages, page groupings, or keyword groupings are driving the most traffic to your site. Unlike other software like Ahrefs, Moz, and Semrush that have back-dated rankings, our dashboard gives you insights into the day-to-day fluctuations in your site's performance.
With more granular insights and real-time metrics, marketers and SEOs can have a more comprehensive picture of SEO performance. With more advanced keyword tracking, it's also easier to quantify the ROI of your SEO campaigns, particularly for new websites. For digital marketers who need to show the value of search engine optimization to executive leadership, the right tracking tools show how cost-effective SEO is to a company's bottom line.
How to Improve SEO Performance with Better Analytics
Sign up for a Google Analytics Account and Google Search Console to start tracking your search KPIs
Request Access to LinkGraph's GSC Insights and get even more advanced keyword tracking data
For B2Bs and B2Cs, link your Google accounts to your CRM platforms to track leads that come from organic search traffic
#5: Audit your Backlink Profile More Often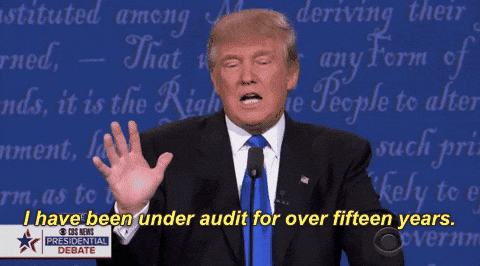 A URL's backlink profile reveals a lot about the site owner's off-site SEO strategy. A site owner who doesn't monitor backlinks for linking site quality, anchor text diversity, and relevance will struggle to raise their overall site authority in the eyes of search engines. Google ranks websites that are well-trusted by other webmasters and users on the internet. One of the best ways to see quick SEO results is to focus on backlinks.
If you don't monitor backlinks on a regular basis, it's possible that your backlink profile has become populated with toxic or spammy links from low-quality sites. Use a SEO tool like our backlink analyzer to identify those questionable new links and generate the text for a disavow file. There is no way to remove those hyperlinks to your site, but a Disavow file tells Google not to count them toward their ranking algorithm.
Not all backlinks have the same value. Those from sites with higher Domain Authority and strong SEO metrics themselves will have the biggest impact. Performing a backlink audit every quarter can help you stay on top of your new links and ensure that your links are always working for you, not against you.
How to Improve SEO Performance with Backlink Audits
Perform a backlink audit once a quarter to make sure your website isn't keeping company with questionable web properties
Use a Backlink Anaysis tool to identify toxic or spammy websites that are linking to yours
Generate and submit a Disavow file in your Google Search Console account to reduce the impact of low-quality links
#6: Create Blog Content that Targets Long-Tail Keywords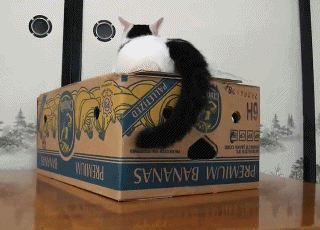 As more companies invest in SEO, keywords continue to grow more competitive in both organic search and Google Ads campaigns. Keywords with high levels of user intent are most likely dominated by well-established websites with huge backlink profiles. Long-tail keywords, however, are usually less competitive, and provide an opportunity for your website to rank for more relevant keyword phrases in your industry niche.
Long-tail keywords may not represent searchers who are looking to make a purchase right now, but they are users who may be searching for new information related to your industry that your brand has authority and expertise in. Getting blog content ranking for those keywords can be a great content marketing strategy that drives those users back to your website when they are ready to make a purchase decision.
Take for example a company that sells and installs closet systems. Most likely, that site owner would target "closet systems," for their homepage and primary category pages. However, long-tail phrases like those listed below could also bring qualified traffic to their website.
These terms may have lower search volume, but creating an informative, useful blog post about the varying features, benefits, or costs of these different types of closet systems will simultaneously increase keyword rankings and build brand reputation.
There are so many ways that potential customers may search for the products or services your brand name offers. The benefit of blogs extend beyond just traffic. Having more landing pages on your site has shown to increase conversions. More quality content with natural internal linking gives more reasons for searchers to scroll and browse through your website.
How to Improve SEO Performance with Blog Content
Identify the relevant, long-tail search phrases in your industry
Create high-quality, informative, original content that is optimized for those long-tail keywords
Include internal links in your blogs to other relevant pieces of content on your website
Include relevant CTAs, scrolling CTAs, or a chat bot on your blog to increase conversions and transform organic traffic into leads or revenue
#7: Build Backlinks like a Boss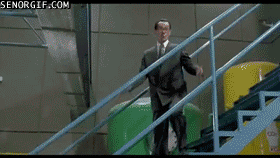 Creating backlinks to your url is key to elevate your site's performance in Google. Backlinks are Google's #1 ranking factor, and the more authoritative websites that link to yours, the more likely search engines are to trust and rank your web pages.
If you follow suggestion #7, you should have plenty of high-quality content assets on your site that are worthy of linking to. As you earn more keyword rankings and organic traffic, backlinks will come more naturally, but it's important to perform manual outreach and seek out link building opportunities both in and outside your network. It's possible that those top ranking websites in the search results have thousands of referring domains, meaning building links should be a consistent item on your SEO to-do list.
If you're not sure where to try and earn links from, look to your competitor's backlink profiles to see where they earn their links. Reach out to those same webmasters and see if they would be willing to link to your content. Or, offer to contribute content that serves the needs of their target audience (and includes links back to your site).
Other link building opportunities like guest blogs, local citations, contributor articles, interviews, podcasts, public relations campaigns and other strategies can help you build off-site signals.
How to Improve SEO Performance with Link Building Campaigns
Identify the high-quality content assets on your site that are worthy of links
Create original content that includes links to those landing pages. Use natural anchor text that has contextual relevance to your content
Outreach to other site owners and webmasters in your industry and pitch your original content
Read our link building ebook for more ideas on Google-compliant link building strategies
#8: Start A/B Testing your Optimizations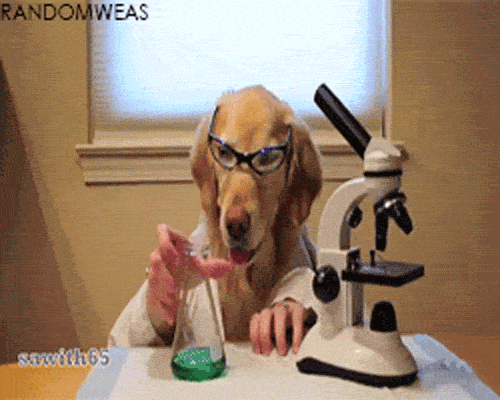 To truly take your SEO strategy to the next level, you have to take a nuanced approach to the changes you make to your website and how you measure their impact. A/B Testing is a great way to make gradual optimizations to your site and measure whether they have a strong correlation with better impressions, search traffic, keyword rankings, or organic sessions.
There are so many website elements that can be A/B tested, like title tags, meta descriptions, internal links, site structure, CTAs, fonts, and even colors. To perform a successful A/B test, you need to have clearly defined variants and the proper staging environment to test out two separate pages. Make sure to use canonical tags when testing out pages so Google doesn't see the pages as duplicate content and penalize your website as a result.
SEO A/B testing is a more advanced SEO strategy, so if you are new to SEO, work with skilled SEOs, marketers, or an SEO agency before diving in head first. If you use a tool like the LinkGraph GSC dashboard, you will get daily rankings updates to measure which variant of your A/B test produces better SEO results.
How to Improve SEO Performance with A/B Testing
Choose two clearly defined variants that you want to test (e.g. two meta descriptions, two page titles, two heading tags, etc.)
Add rel=canonical link attributes to avoid a duplicate content penalty
Measure your A/B variants in GSC Insights